Black History Month Reading List Series (P3): Fiction and Entertainment
What's the word Squares!? One of our followers suggested that we create a Black History Month Reading List for our fan base. Due to the large volume of literature about or written by people of African Descent, we have broken down the list into the three major parts: Classics, Autobiography/Non Fiction, and Fiction/Entertainment. This post is the third installment of the BHMRL Series! Below are the book name and general descriptions (taken from Amazon.com). So without further ado…
1. Kindred by Octavia Butler
"Dana, a modern black woman, is celebrating her twenty-sixth birthday with her new husband when she is snatched abruptly from her home in California and transported to the antebellum South. Rufus, the white son of a plantation owner, is drowning, and Dana has been summoned to save him. Dana is drawn back repeatedly through time to the slave quarters, and each time the stays grow longer, more arduous, and more dangerous until it is uncertain whether or not Dana's life will end, long before it has a chance to begin."
2. The Temple of My Familiar by Alice Walker 
"First published in 1990, The Temple of My Familiar, Alice Walker's follow-up novel to her iconic The Color Purple, spent more than four months on the New York Times Bestseller list and was hailed by critics as a "major achievement" (Chicago Tribune). Described by the author as "a romance of the last 500,000 years," The Temple of My Familiar follows a cast of interrelated characters, most of African descent, and each representing a different ethnic strain—ranging from diverse African tribes to the mixed bloods of Latin America—that contribute to the black experience in America."
Go to AMAZON for more  

3. The Other Woman by Eric Jerome Dickey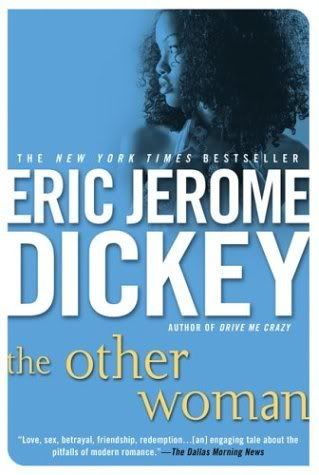 "Eric Jerome Dickey strides boldly over the minefield that is modern marriage. The central couple's biggest challenge is timing: He works days; she works nights. Instead of growing together, they're rapidly drifting apart, coexisting on stolen phone calls from work, punctuated by occasional bedroom encounters that leave them both feeling even emptier and more alone. When she finds out about his affair-and starts her own-the delicate fabric of their marriage is torn irrevocably asunder. Or is it? In Dickey's expert hands, what begins as a seemingly unforgivable betrayal segues into the sexy and searing story of a man and a woman at a pivotal turning point in their relationship. Only time will tell whether they'll let it all go…or can hold on to the love that drew them together in the first place." 
Go to AMAZON for more 
4. Cinnamon Kiss by Walter Mosley 
"It is the Summer of Love and Easy Rawlins is contemplating robbing an armored car. It's farther outside the law than Easy has ever traveled, but his daughter, Feather, needs a medical treatment that costs far more than Easy can earn or borrow in time. And his friend Mouse tells him it's a cinch. Then another friend, Saul Lynx, offers a job that might solve Easy's problem without jail time. He has to track the disappearance of an eccentric, prominent attorney. His assistant of sorts, the beautiful "Cinnamon" Cargill, is gone as well. Easy can tell there is much more than he is being told-Robert Lee, his new employer, is as suspect as the man who disappeared. But his need overcomes all concerns, and he plunges into unfamiliar territory, from the newfound hippie enclaves to a vicious plot that stretches back to the battlefields of Europe."
Go to AMAZON for more  
 
5. A Deeper Love Inside by Sistah Souljah
"At last, mega-bestselling author Sister Souljah delivers the stunning sequel to The Coldest Winter Ever. Fierce, raw, and filled with adventure and emotional intensity, A Deeper Love Inside is an unforgettable coming-of-age story in the words of Porsche Santiaga, Winter's younger sister.  Sharp-tongued, quick-witted Porsche worships her sister Winter. Cut from the same cloth as her father, Ricky Santiaga, Porsche is also a natural-born hustler. Passionate and loyal to the extreme, she refuses to accept her new life in group homes, foster care, and juvenile detention after her family is torn apart. Porsche—unique, young, and beautiful—cries as much as she fights and uses whatever she has to reclaim her status. Unselfish, she pushes to get back everything that ever belonged to her wealthy, loving family.
In A Deeper Love Inside, readers will encounter their favorite characters from The Coldest Winter Ever, including Winter and Midnight. Sister Souljah's soulful writing will again move your heart and open your eyes to a shocking reality."
Go to AMAZON for more 

6. The Twelve Tribes of Hattie by Ayana Mathis 
"In 1923, fifteen-year-old Hattie Shepherd flees Georgia and settles in Philadelphia, hoping for a chance at a better life. Instead, she marries a man who will bring her nothing but disappointment and watches helplessly as her firstborn twins succumb to an illness a few pennies could have prevented.  Hattie gives birth to nine more children whom she raises with grit and mettle and not an ounce of the tenderness they crave.  She vows to prepare them for the calamitous difficulty they are sure to face in their later lives, to meet a world that will not love them, a world that will not be kind. Captured here in twelve luminous narrative threads, their lives tell the story of a mother's monumental courage and the journey of a nation."  
7. Song Yet Sung by James McBride
"In the days before the Civil War, a runaway slave named Liz Spocott breaks free from her captors and escapes into the labyrinthine swamps of Maryland's eastern shore, setting loose a drama of violence and hope among slave catchers, plantation owners, watermen, runaway slaves, and free blacks. Liz is near death, wracked by disturbing visions of the future, and armed with "the Code," a fiercely guarded cryptic means of communication for slaves on the run. Liz's flight and her dreams of tomorrow will thrust all those near her toward a mysterious, redemptive fate."



Go to AMAZON for more


8. Disappearing Acts by Terry McMillan
 "He was tall, dark as bittersweet chocolate, and impossibly gorgeous, with a woman-melting smile. She was pretty and independent, petite and not too skinny, just his type. Franklin Swift was a sometimes-employed construction worker, and a not-quite-divorced daddy of two. Zora Banks was a teacher, singer, songwriter. They met in a Brooklyn brownstone, and there could be no walking away… In this funny, gritty urban love story, Franklin and Zora join the ranks of fiction's most compelling couples, as they move from Scrabble to sex, from layoffs to the limits of faith and trust. Disappearing Acts is about the mystery of desire and the burdens of the past. It's about respect, what it can and can't survive. And it's about the safe and secret places that only love can find."
9. Beloved by Toni Morrison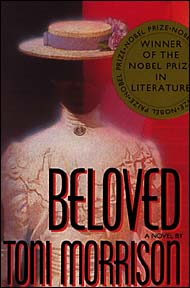 "Sethe was born a slave and escaped to Ohio, but eighteen years later she is still not free. She has borne the unthinkable and not gone mad, yet she is still held captive by memories of Sweet Home, the beautiful farm where so many hideous things happened. Meanwhile Sethe's house has long been troubled by the angry, destructive ghost of her baby, who died nameless and whose tombstone is engraved with a single word: Beloved. Sethe works at beating back the past, but it makes itself heard and felt incessantly in her memory and in the lives of those around her. When a mysterious teenage girl arrives, calling herself Beloved, Sethe's terrible secret explodes into the present."
10. One Day I Saw a Black King by J.D Mason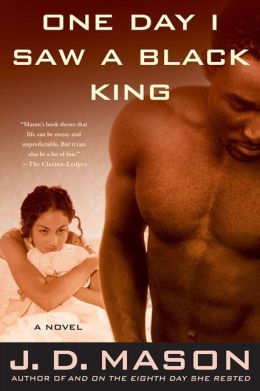 "Ever since he was fifteen, John King has been on the run from the ghosts of his past. Drifting from place to place, John never settles down in one place or with one woman. That is, until he rolls into Denver, Colorado, grooving to Marvin Gaye's "Let's Get It On" and meets Connie Rogers. Having grown up on the mean streets, Connie has pain and battle scars of her own. Yet, it is her beautiful and lonely face that inspires John to think, "If indeed there was a home for the perfect kiss, it would be on her lips." Though he's reluctant to admit it, John soon realizes that Connie is the only woman who just may understand his very soul. Now, they both must face their pasts if they ever hope to build a future together."
We bet some you might be thinking…reading? Ain't nobody got time for that! (LOL) BUT reading is a fundamentally important task to education even if you simply read for entertainment purposes. The books listed here are easy to read and entertaining fictional stories regarding African American life and issues. And for our Squares on the broker side of life, don't be put off by the thought of having to purchase books, remember…the local library ain't never hurt a soul.
Feel free to share your favorite novels not listed in the comments section!  

HAPPY READING EVERYONE!
Join the Movement #SQUARES Unite