Post About Nothing
Squares.
I was determined to write a got damn post today . . . even if I wasn't talmbout shit. So, here it is. YOUNG!
I laughed out loud at this
A lot has changed since ya boy's been on hiatus. Well . . . not too much. Still live at my mamma crib. Still ain't got no whip. Still got -3.00 in my Savings Account and -25.00 in my Checking. i.e. I'm doing a stellar job of being a nothing ass dude.
Nah, but a lot has changed. I'm definitely not the man I was in 2012. I've gone through an immeasurable amount of growth internally. You know? Getting ME right. 'Cause how you gon' win if you ain't right within, right? Though ya girl probably should've took heed to her own words.
But that's neither here nor there. #FREELAURYN face head ass. Why the fuck we be tryna free erbody? Maybe their asses shouldn't have got caught slipping. Maybe we shouldn't condone knucklehead ass behavior as a community. Not really talmbout Lauryn cause I could give a fuck less about the IRS/ Government. But if a mufucker is smuggling guns, drugs, or smacking kids — let their ass stay in jail.
Anyway . . .
I've gone through a lot of changes, which is why I haven't really been writing much. Every time I fix myself to write a post . . . I think about how irrelevant the subject is in the greater scheme of things. I can't write about apps or anything anymore, cause I don't care. Can't talk about fad's and shit no more, cause I don't care. Can't write about what's popping in entertainment or the news . . . cause I don't care. Ya boy's just a not caring about shit ass dude these days.
HOWEVER. I amm pretty passionate about self-help — advice on dating/love, eating right, happy living — helping y'all become self-actualized, so to speak. But aside from that, I'm only interested in talking about real shit . . . all the time. 'Cause what else is there to talk about?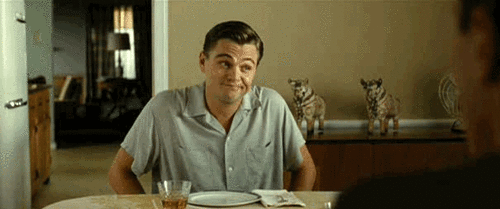 Not a GOT damn thing. That's what.
The problems facing our generation are unheard of. From climate change, to our local and global economic situation, to the vast inequities present within our system, to our lack of resources, to our blatantly corrupt ass government, to our mindless-ignorant-distracted-malnourished-sick-drugged up- consumer driven ass society, and everything in between.
We have problems.
That being said . . . I"m going to try and be on this jawn as often as possible. Especially since we broke..what?
100,000 VIEWS!!!!!!!!!!!!!!!!!
Over 128,000 if you want to keep it funky. Thanks to ya boy, Private Theory, and his SEO skills.
Oh SHIT. And this bitch ain't monetized. That's how much we love y'all. Missing out on DUCKETS out here. It's whatever though.
Before I wrap this up, I'd like to tell you guys about some things you can look forward to from ya boy, aside from dope ass posts.
THINGS TO LOOK FORWARD TO
Soon, I'll be starting an Etsy page with all things MicRNS on it, which will include, but not be limited to:
Graphic Art — Art you can cop to post up on the wall in your crib, or dorm room, or give as gifts. I'll also be an artist for hire. So, just hit the young email if you want something done.
Books — I'm going to be writing all kinds of books. Predominately children's books that speak to our demographic. Too many kids being popped out to not capitalize on it.
Music — I'll be dropping another Mixtape called "Unlearn" around the new year. If you haven't heard my last one. You suck. It's pretty good for a first project. GIVE ME A CHANCE!!
T-Shirts — Eventually — I have to holler at my fellow Squares about this, cause I'm not footing the bill by myself, but be on the look out nonetheless.
Big shit to come.
Later Dayz.
MicRNS
Join the Movement #SQUARES Unite